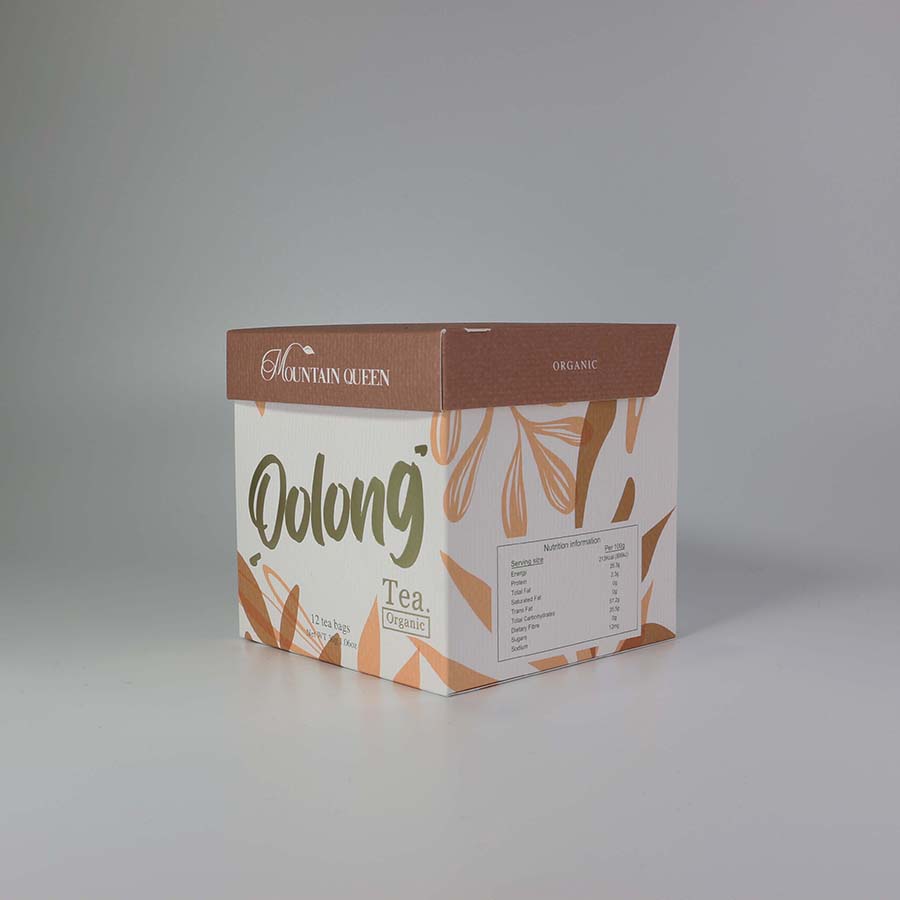 Description
Tasting notes
Appearance
Oxidation
Origin
Altitude
Oolong tea is a partially-oxidized tea which undergoes the same treatment as black tea but for less time. It will produce a brown agate brew with a fragrant and rich taste.
Organic tea garden in Nepal
No heavy metals and pesticide residues
No added artificial colors
Use Biodegradable tea bags
Premium Organic Teas from The Garden in Himalayas of Nepal
Mountain Queen carefully selected premium organic teas from the garden in Himalayas of Nepal at an altitude above 1,300 meters. All teas are 100% hand-plucked from the pollution-free and all-natural environment of the Himalayas which let our tea contains highest capacity of antioxidant, vitamins and minerals.
Natural & Organic
All teas are planted in natural and without pollution and not using any chemical fertilizers. There are no additives are added from planting to production, ensure locking all nutrients within tea leaves. Our teas are CERES certified and comply with EU, US and Japan organic standards.
100% Hand-plucked
Every single leaf is 100% plucked by hand, carefully plucking the freshest, softest, brightest and evenest tea leaves.
Our Tea Farm Hero
Nepal's alpine tea plantations are mostly small tea farmers, who work intensively here, follow the growth cycle of each tea plant, and dedicate their time, heart and soul, which has also become an important reason for the birth of high-quality tea leaves in small tea gardens. Mountain Queen respects the efforts of every tea farmer and supports the World Fair Trade Organization.
FAQ
Where can I find Mountain Queen products in HK?
Please visit our website and we will have pop-up stores in different locations irregularly.
What are biodegradable tea bags?
Our biodegradable tea bags are made from corn fiber which are environment friendly, allows everyone to rest assured of good tea.
What are the benefits of drinking tea every day?
There are many health benefits have scientifically proven as tea contain flavonoids, theanine, vitamins and minerals that good for brain and cardiovascular health and more.
Is galvanized tin safe for tea?
Yes, it is safe for most foods and tea to be in contact with zinc. Most foods do not cause excessive corrosion of galvanized steel. The only restriction on the use of galvanized steel in contact with food arise if the food is acidic; acidic species are particularly aggressive to the corrosion of zinc coatings.